Lessons for every
kind of learner
Vizi Self-Learning Courses are engaging, and can be used to supplement learning for students in an existing course, or by anyone who wants to learn a topic using a tool with proven learning outcomes.
Make progress through
unique learning courses
Vizi Self-Learning Courses are engaging, self-paced, multimedia texts. They are great for anyone interested in learning a new topic, or skill. Vizi Online Text also provides resources to self-grade and assess your learning.
Lessons
Learn with a wide selection of self paced, multimedia texts.
Videos
A number of videos from our Vizi Self-Learning Courses are available on Youtube.
Self Assesment
Test yourself with self-grading to track  learning progress.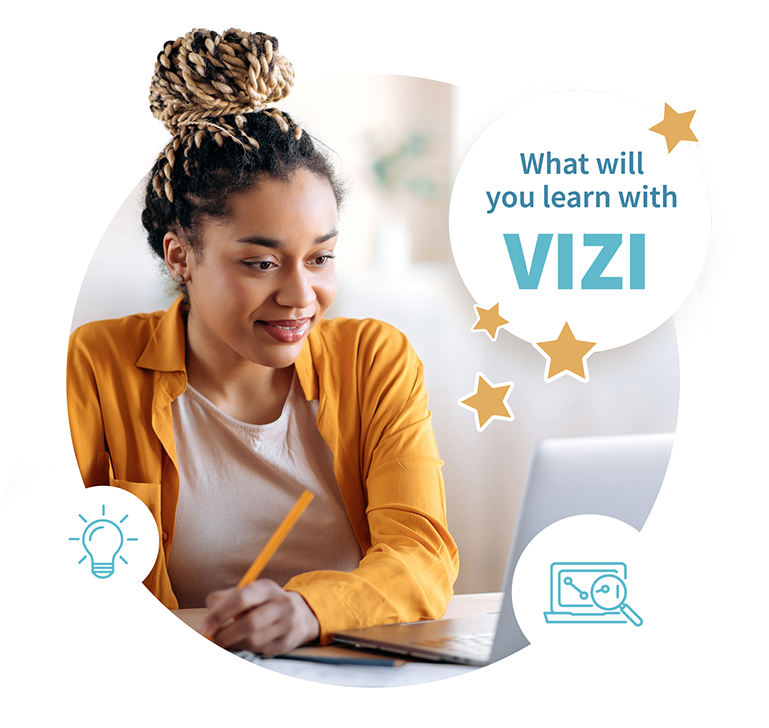 Discover different subjects
Vizi offers a wide variety of different class subjects for every learner. If we don't have the topic you're wanting, let us know!
Take it from our users! Vizi Self-Learning Courses are helpful, easy to understand, and works at your own unique pace.
The combination of the lectures, visual slides, popups, diagrams, and quizzing was a great way to learn new complex concepts.
With Vizi, everything in class made sense. I never felt lost in class and lessons felt so much more interactive and like I was a part of the learning.
Ready to prepare for the BCBA Exam! Get started with our free Preview, or purchase the full version to access the lessons of your choice.